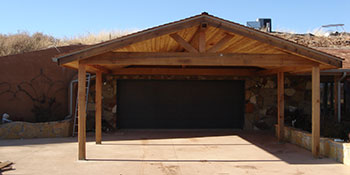 Rain, hail and wind can all damage a vehicle left out in the elements. Ultra Exteriors can build a carport to suit your parking needs – whether it's for a boat, RV, car or truck.
Protect your automobile with a carport from Ultra Exteriors. All units are custom made to order for size and height. From a mini car to a travel bus, we can do it all. Call or email today for a free estimate.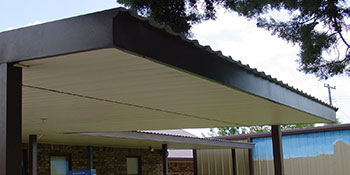 Make sure your patio is cool and shaded this summer, and keep your furniture, equipment, and grill protected from bad weather with a patio cover from Ultra Exteriors.
Custom made especially for you. We design and install any type of patio cover or pergola you could want. Our Mason covers are insulated and keep the heat from radiating downward. They are available with built in lighting and fans, if you desire. Perhaps a pergola is more suited to your yard. See the video for some very good ideas.