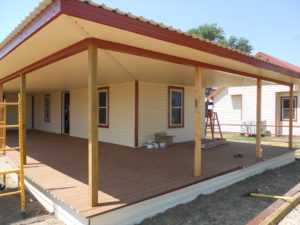 For many reasons which I will outline here, I believe the Alside Prodigy siding panel is the best panel on the American market today.  The panel is made from 100% virgin vinyl which is fortified with resins that make the panel more elastic, and titanium dioxide that keep the sun and summer heat from causing the panel to become brittle like most of it's predecessors.  Because the color goes all the way through the panel it can't peel like steel or aluminum siding nor will it rust like steel.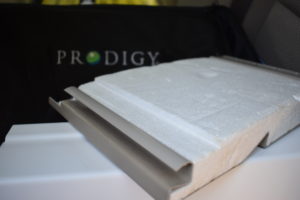 Insulation is formed in the panel in the manufacturing process that makes this the best insulated siding panel on the market.  The molded insulation is 1 1/2 inches thick and  also serves as a buffer to hail damage.  Each panel is 16 ft. long as opposed the the standard siding panel at 12 ft.  The advantage is 1/3 fewer seams still allowing the panel to expand and contract unlike seamless panels. Prodigy offers a large color selection and comes in Dutchlap and Clapboard profiles.
Call our office today and arrange an estimate on this outstanding panel or request an estimate on this website.  Watch the siding video on our home page.